Next Screening
GlobeDocs Film Festival
Tue. October 9, 6:00pm
PAST SCREENINGS
Wed. September 12, 7:00pm
Kendall Square Cinema | 355 Binney St | Cambridge, MA 02139
Roll Red Roll 
When social media, "boys will be boys," and vigilante justice collide, Steubenville, Ohio will never be the same. True-crime "Roll Red Roll," from director Nancy Schwartzman, explores the explosive aftermath of a teenage sexual assault. Crime blogger, Alex Goddard, pieces together evidence she found on social media and a football town is split down the middle.
Following the film, there will be a discussion with Director Nancy Schwartzman, moderated by the Boston Globe's Jenn Abelson.
About Nancy Schwartzman:
Nancy Schwartzman is a documentary film director, producer, and media strategist who uses storytelling and technology to create safer communities for women and girls. ROLL RED ROLL goes beyond the headlines of the notorious Steubenville, Ohio high school sexual assault case to uncover the social-media fueled "boys will be boys" culture that let it happen. ROLL RED ROLL premiered this April at the Tribeca Film Festival, and Hot Docs, and is currently playing at over 20 festivals, and will have a robust impact campaign. She is the recent winner of the Adrienne Shelly Foundation's Excellence in Filmmaking Award. ROLL RED ROLL is her feature film debut. Her first film, THE LINE, a short documentary examining consent was used by the White House for a campaign around sexuality, and her follow-up film XOXOSMS, was on PBS/POV and BBC exploring love between two teenagers, bridged by technology.
A globally recognized human rights activist, Nancy serves on Vice President Biden's Advisory Council for Violence Against Women. Nancy is a tech founder, and created the White House award-winning mobile app Circle of 6 designed to reduce sexual violence among America's youth and college students. Circle of 6 is used by over 350,000 people in 36 countries. The app is now open source and being adapted for women journalists working in Mexico. She has presented her work at the White House, the United Nations, TEDxSheffield, Good Pitch, DOCNYC and more.
---
Wed., August 1, 7:00pm
Coolidge Corner Theatre | 290 Harvard St. | Brookline, MA
Far From the Tree
FAR FROM THE TREE follows families meeting extraordinary challenges through love, empathy, and understanding. This life-affirming documentary encourages us to cherish loved ones for all they are, not who they might have been. Based on Andrew Solomon's award-winning, critically acclaimed, New York Times bestselling non-fiction book "Far From the Tree: Parents, Children and the Search for Identity."
Following the film there will be a Q&A moderated by The Boston Globe's Beverly Beckham
---
Wed., July 25, 7:00pm
Coolidge Corner Theatre | 290 Harvard St. | Brookline, MA
Etched In Glass: The Legacy of Steve Ross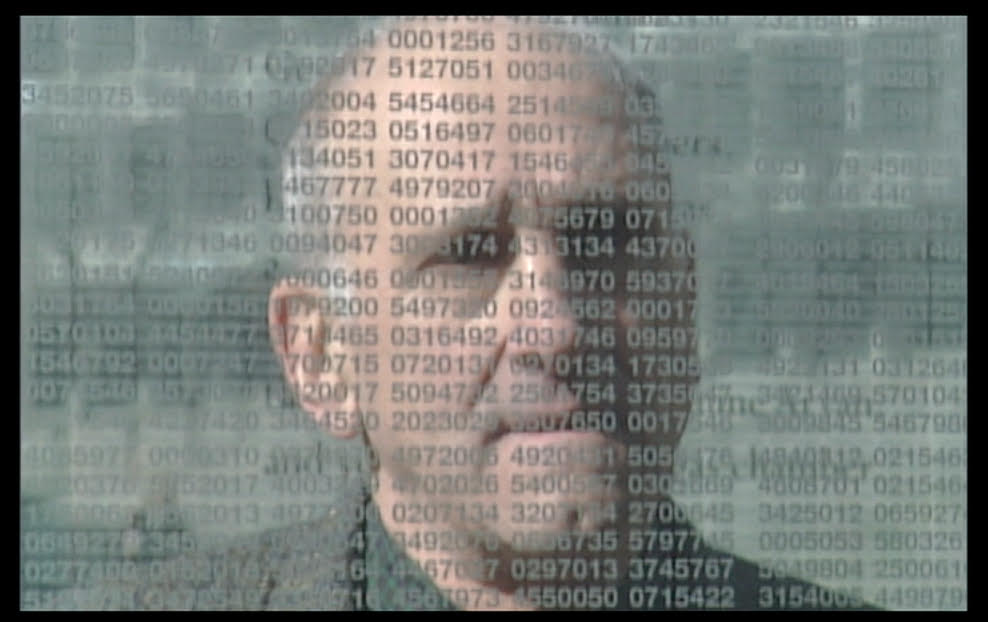 You are invited to the screening of "Etched In Glass: The Legacy of Steve Ross" is the compelling, true story of survival, tolerance and hope. It's especially timely today, as it focuses on the inspirational story of a Polish immigrant who came to America and thrived against all odds. Ross survives to bear witness to the horror of the Holocaust, and dedicates his life to helping disadvantaged young people for over 40 years.
---
Wed., June 6, 6:30 pm
TripAdvisor HQ | 400 1st Avenue, Needham, MA
INSIDE MY HEART
You are invited to a premiere of Inside My Heart, a film by Canadian director Debra Kellner, produced by Frank Giustra, Serge Lalou, and Richard Copans, that chronicles the plight of three refugee families fleeing war.
Made possible by philanthropist Frank Giustra's Radcliffe Foundation (radcliffefoundation.org), the film has been described as a masterful documentary that showcases the need for refugee sponsorship programs.
There will be an introductory panel discussion moderated by Ed Shapiro, with Jenna Russell (Boston Globe), Sana Mustafa, (Syrian refugee and activist), and Sasha Chanoff (RefugePoint). Followed by a Q&A with filmmaker Debra Kellner, moderated by Shannon Dooling (WBUR).
---
Mon., May 14, 7:00 pm
Coolidge Corner Theatre | Brookline, MA
POPE FRANCIS – A MAN OF HIS WORD
Wim Wenders' new documentary, POPE FRANCIS: A MAN OF HIS WORD, is intended to be a personal journey with Pope Francis, rather than a biographical documentary about him. The Pope's ideas and his message are central to this documentary, which sets out to present his work of reform and his answers to today's global questions. From his deep concern for the poor and wealth inequality, to his involvement in environmental issues and social justice, Pope Francis engages the audience face-to-face and calls for peace.
Director Wim Wenders has received three nominations for Academy Awards for Best Documentary Feature: for BUENA VISTA SOCIAL CLUB (1999), about Cuban music culture, PINA (2011), about the contemporary dance choreographer Pina Bausch, and THE SALT OF THE EARTH (2014), about Brazilian photographer Sebastião Salgado. He is also known for the award-winning narratives PARIS, TEXAS (1984) and WINGS OF DESIRE (1987).
Following the screening, there will be a post film discussion with Prof. Harvey Cox, Hollis Research Professor of Divinity at Harvard University and Prof. Dr. Rafael Luciani at Boston College.
---
Wed., April 18, 7:00 pm
Coolidge Corner Theatre | Brookline, MA
GI JEWS: JEWISH AMERICANS IN WORLD WAR II 
GI Jews: Jewish Americans In World War II tells the story of the 550,000 Jewish American men and women who fought in World War II. In their own words, veterans both famous and unknown (including Mel Brooks, Carl Reiner, and Henry Kissinger) bring their war experiences to life: how they fought for their nation and their people, struggled with anti-Semitism within their ranks, and emerged transformed.
Following the film, there will be a Q&A with:
Lisa Ades: Director/ Producer
Amanda Bonavita: Producer
Maia Harris: Writer
Jonathan Sarna from Brandeis: on-camera interviews and was an advisor to the film
The Q&A will be moderated by The Boston Globe's Peter Keough
---
Mon., March 5, 7:00 pm (Registration opens up at 6:30pm)
Coolidge Corner Theatre | Brookline, MA
IT'S CRIMINAL
It's Criminal highlights the economic and social inequities that divide the United States and offers a vision of how separated communities can learn to speak to each other. Poignant and personal, the 80-minute feature documentary shares the life-changing journeys of incarcerated women and Dartmouth College students working together to write and perform an original play that explores the often painful and troubled paths that landed the women behind bars and also shares some of their fragile visions for the future.
It's a transformational movie that delves into privilege, poverty and injustice and asks viewers to think about who is in prison and why. In addition to exploring disparities, It's Criminal also captures how the students and prisoners struggle and ultimately succeed in overcoming their fears and prejudices to form hard won bonds of friendship, showing that empathy is a powerful force that can help bridge the divide.
Following the film, there will be a Q&A Producer & Director, Signe Taylor, moderated by The Boston Globe's Janice Page.
---
Tues., February 13, 2018, 6:30 pm
Kendall Square Cinema | Cambridge
Sighted Eyes | Feeling Heart
Sighted Eyes/Feeling Heart is the first-ever feature documentary about Lorraine Hansberry, the visionary playwright who authored the groundbreaking A Raisin in the Sun. The film reveals Hansberry's prescient works tackling race, human rights, women's equality and sexuality that anticipated social and political movements on the horizon.
Following the film, there will be a Q&A with Director Tracy Heather Strain, Kimberly McLarin writer and associate professor at Emerson College, and Alexandria King actress and the documentary's on-screen Lorraine Hansberry. This conversation will be moderated by Boston Globe's Renee Graham.
---
Mon., January 29, 2018, 7:00 pm
Kendall Square Cinema | Cambridge
MANKILLER
This is the story of an American hero. One who stands tall amongst the likes of Robert Kennedy, Harriet Tubman and Martin Luther King, Jr. Someone who humbly defied the odds and overcame insurmountable obstacles to fight injustice and gave a voice to the voiceless. And yet few people know her name. This is the story of an American legend, Wilma Mankiller, who overcame rampant sexism and personal challenges to emerge as the Cherokee Nation's first woman Principal Chief in 1985. MANKILLER examines the legacy of the formidable Wilma Mankiller and reunites the documentary team of Gale Anne Hurd and Valerie Red-Horse Mohl for their third and most powerful film. MANKILLER reminds audiences of the true meaning of servant leadership and serves as a wake-up call to take action for positive change.
Following the screening, there will be a panel discussion and an audience Q&A with Executive Producer, Gale Anne Hurd, moderated by The Boston Globe's Janice Page.
---
Tues., November 21, 7:00 pm
Coolidge Corner Theatre | Brookline, MA
BANNISTER: EVEREST ON THE TRACK
"Everest on the Track" is as much a historical study of Britain's psychological, if not almost physical, need for something – anything – to erase to woes of World War II as it is a fresh look at the quest for the first sub-4:00 mile, the heretofore deemed physically impossible. Before the war, Britain had bloomed best in its Sporting Tradition, but the amateur accolades leading to the Olympic accomplishments were blown off the podiums in the 1952 Helsinki Games. Roger Bannister was the epitome of that disappearing scholar-athlete ideal. Can the lunchtime-trained runner immersed in his medical school studies inject the booster shot into Britain's flagging but still flickering morale?
The screening will be immediately followed by a panel with:
Tom Ratcliffe, Director & Producer
Becky Paige, Editor
Selena Roberts, Executive Producer
Moderated by The Boston Globe's Janice Page
---
Wed., September 27, 2017, 7:00 pm
Coolidge Corner Theatre | Brookline, MA
 CELLING YOUR SOUL

The documentary, CELLING YOUR SOUL, was produced by a company called No App for Life, which is the first organization to design an educational program that gets to the root cause of negative cell phone behavior.  In a nutshell, it is about student's reliance upon technology for "digital socialization" and the long-term effects that it is creating for them.  It examines the dangers of not having enough face-to-face interaction at this critical point in their development and how (potentially / hopefully) nice it could feel to let go of some screen time each day.
Following this screening, Joni Siani ( the producer)  leads a discussion that challenges the audience (both teens and adults) to take a "digital cleanse" and put down their social media for one week and try to engage in more authentic communication.
---
Wed., August 23, 2017, 7:00 pm
Coolidge Corner Theatre | Brookline, MA
BEYOND THE WALL
Beyond the Wall offers a stirring portrait of life after prison, as it follows five formerly incarcerated men who are attempting to rebuild their lives on the outside, with little support from our criminal justice system. The film reveals a reality that runs against the grain of conventional wisdom and established public policies governing reentry. While recently released individuals navigate an anemic system of re-entry procedures in the institutions of the criminal justice system, the reality is that survival requires maneuvering through the informal and often chaotic world of the streets. These men have to knit together for themselves the very services and supports that the state re-entry system starkly lacks. Through personal stories of re-entry—including relapse, recovery and redemption, Beyond the Wall puts a human face on the social, economic and emotional barriers encountered by returning citizens, their families and their communities
The screening will be immediately followed by a panel with:
Bestor Cram, Producer/Director
Jenny Phillips, Producer/Director
Louie Diaz, Navigator for Middlesex Sheriffs Department Matador Program
Moderated by The Boston Globe Asst. Metro Editor, Anica Butler
---
Wednesday, July 12, 7:30 pm
Coolidge Corner Theatre | Brookline, MA
STEP
STEP is the true-life story of a girls' high-school step dance team against the background of the heart of Baltimore.  These young women learn to laugh, love and thrive – on and off the stage – even when the world seems to work against them. Empowered by their teachers, teammates, counselors, coaches and families, they chase their ultimate dreams: to win a step championship and to be accepted into college. This all female school is reshaping the futures of its students' lives by making it their goal to have every member of their senior class accepted to and graduate from college, many of whom will be the first in their family to do so.  Deeply insightful and emotionally inspiring, STEP embodies the true meaning of sisterhood through a story of courageous young women worth cheering for.
The screening will be followed by a Q+A with Director/Producer Amanda Lipitz and Cast Members Blessin Giraldo, Cori Grainger, Tayla Solomon, Gari McIntyre, and Paula Dofat.
Moderated by The Boston Globe Arts Editor, Rebecca Ostriker
---
Monday, June 26, 7 pm
Somerville Theatre | Somerville, MA
CITY OF GHOSTS
A documentary that follows the efforts of "Raqqa Is Being Slaughtered Silently," a handful of anonymous activists who banded together after their homeland was taken over by ISIS in 2014. With deeply personal access, this is the story of a brave group of citizen journalists as they face the realities of life undercover, on the run, and in exile, risking their lives to stand up against one of the greatest evils in the world today.
The screening will be immediately followed by a Q+A moderated by The Boston Globe's Jenna Russell.
---
Wednesday, May 31, 7 pm
Coolidge Corner Theatre, Moviehouse 2 | Brookline, MA
THE B-SIDE
Portrait photographer Elsa Dorfman found her medium in 1980: the larger-than-life Polaroid Land 20×24 camera. For the next thirty-five years she captured the "surfaces" of those who visited her Cambridge, Massachusetts studio: families, Beat poets, rock stars, and Harvard notables. As pictures begin to fade and her retirement looms, Dorfman gives Errol Morris an inside tour of her backyard archive.
Following the screening will be a panel with Errol Morris and Elsa Dorfman moderated by the Boston Globe's, Mark Feeney.